2023 Kanazawa Japan, Travel Guide - Best Things To Do & See
The Complete Guide to Historic Kanazawa Japan: Hotels, Sushi, Places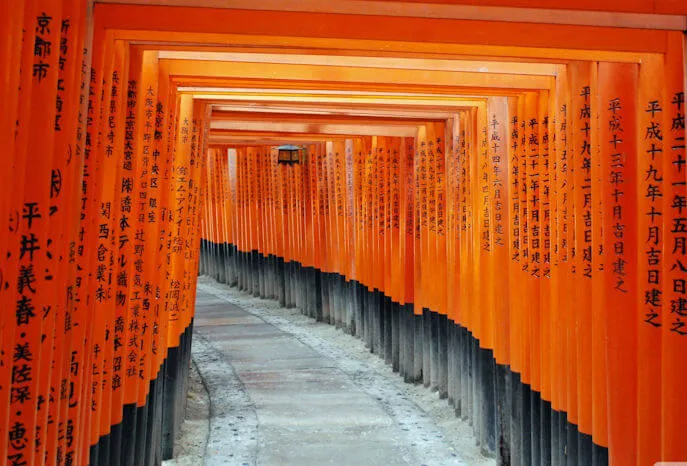 A Guide to Kazanawa, Japan
Kazanawa is among the fastest-growing cities in Japan. It is the Ishikawa prefecture capital city, with a population of about 500,00 in 204,000 households, as of January 2018.

Above all, it has some of the most attractive sites in the world. If you are planning to visit this incredible city on your honeymoon, vacation, or any other reason, you should know exactly what to expect. And you have come to the right place.

What is the History of Kanazawa?
Kazanawa sits an area that was part of the ancient Kaga Province. The name Kazanawa means a "marsh of gold," and it is said to come from the legend of Imohori Togoro, a peasant who was digging for potatoes when gold washed up.

Kaga province came under the rule of Ikko-Ikki during the Muromachi period, displacing officer governors of the province, and establishing the dynasty of "Peasants' Kingdom," Later, in 1580, Shibala Katsule conquered the Kaga Ikko-Ikki, with support from Oda Nobunaga of the Sengoku period. He became received the province as his award after overthrowing the Peasant Kingdom. Maeda Toshiie took over after Nobunaga was assassinated, and expanded his holding further.

Also, Toshiie managed to expand the Kazanawa Castle largely and laid out a plan for the surrounding jokamachi. A fire broke out in April 1631 and destroyed much of the city, which led to the construction of a water tunnel into the city from upstream. Kazanawa continued to flourish, thanks to its good relations with daimyo and chonin.

The modern city of Kazanawa was created in 1889 after the Meiji restoration, following the creation of a modern system of the municipality. It continued expanding its borders to take over smaller towns around it. Today, the city sits on 486.64 square kilometers of land, and it was proclaimed a Core city in 1996.

Historic Areas in Kanazawa to See
Following its history, it is to tell Kazanawa is one of the most historical cities in Japan. There are a number of historical areas, and which you cannot miss in the city. They include:

 •  The Kazanawa Castle Park/Kazanawa Castle. There may be nothing of the original castle; this is one of the most important parks that mark the city's history. You will enjoy the serene environment and everything that represents its people.
 •  Higashi Chaya Area. Enjoy the lovely surrounding of beautifully preserved geisha houses.
 •  Nagamachin Samurai House Area. The incredibly persevered samurai houses in this area will light up your day.
 •  Ishikawa Prefectural Museum of Art. Many tourists often overlook this museum of Japanese fine art for the modern arts.
 •  Kirando Terashima House. Since the 18th century, this fine little samurai houses carries so many secrets and enjoyable memories of the city.
 •  Terachi Area. Find this neighborhood with small Buddhist temples on the far side of the Sai-gawa River.
 •  Higashi Chaya District. You will find a lot of old Chaya in this area.

Modern Areas in Kanazawa to See
Apart from the historical areas above, there are a number of modern things to see in Kazanawa. They will make your tour worth it. Consider the following:

 •  Kenroku-en Garden. This 29-acre spacious garden forms the heart green Kanazawa. It is among the top three gardens in the country.
 •  The 21st Century Museum of Contemporary Art. This is the location that attracts the largest number of tourists.
 •  Omicho Market. Although a historical site, this is the best place to do all your shopping. It has everything from traditional to modern.
 •  Kazanawa Station. This gateway to Kazanawa carries the Hospitality Dome.

Top Things to See and Do in Kanazawa
Starting at the Kazanawa Station, you will immediately feel at ease with the city's welcoming nature.

And if you want to do your shopping, there is no better place than the less crowded Omicho Market. It has everything you will need to have an enjoyable time here and carry some home.

And from here, you can visit all the places listed above to create more memories. Finish your tour at the Kenroku-en garden and enjoy the cool afternoons.

There is so much to do in Kanazawa. Just be sure to create a comprehensive itinerary so that nothing passes you by.

How Popular is Kanazawa Compared to Other Japan Cities?
Kazanawa has been rapidly growing over the past few years into one of the biggest cities in Japan. Today, it stands as one of the five best cities in the country and among the world's best. Its ecosystem includes sand dunes, coastal forests, Kahogu Lagoon, and several rivers, among others. It is, therefore, very popular.

Most Popular Places to Shop in Kanazawa
The most recommended places to shop in Kanazawa include:

 •  Kanazawa Hyakubangai. This is a representative shopping mall that has everything you can need. It is split into three areas, giving you access souvenirs, fashion, miscellaneous items, and everyday goods, among others.
 •  Kazanawa FORUS. Just a few minutes' walks from the JR station, this mall stands as the local's favorite. You can lack nothing here.
 •  MEITETSU M'ZA. A few minutes from the Kanazawa Station, the MEITETSU M'SA exposes you to items like foodstuffs, local liquors, regional products, and stores for different items, among others.
 •  Owaricho Shotengai. Experience the atmosphere of retro shopping from here.
 •  Higashi Chiyagai. A 25-minutes-walk from Kazanawa Station, this area is filled with 19th-century buildings. It also offers the best shopping experience.

Most Popular Places to Eat in Kanazawa
Kazanawa has the best foods in the country. Starting from the Kazanawa Station area, you find the Kuroya serving izakaya, Kazanawa Forums Restaurant Floor for various foods, and Morimorizushi Kanazawa Ekimae-ten for the best sushi. At the Omicho Market Area, get your meals from Curio Espresso & Vintage Design, Iki-Iki-Tei sushi, and Kotobukiya for kaiseki and shojin vegetarian, among other places. Higashi Chaya Area has Jiyuken; Kenrokuen/Museum Area with Le Musee de H Kazanawa; and Kenrinbo area has Ippudo.

Top Temples in Kanazawa
The best-preserved temples in Kanazawa include:

 •  Korin-Ji
 •  Myoryuji
 •  Hoshoji
 •  Higashi Betsuin
 •  Enchoji
 •  Sanko-Ji

Best Time to Visit Kanazawa
The two best times to go to Kazanawa are in September to mid-November, which is fall, and Spring from Match to May. Summers are a bit too hot, and the winter too cold. Besides, most festivals take place during fall and spring.

Conclusion
Kazanawa is a beautiful city. Her people are quite welcoming as well. But you will need a good budget to see everything and have the best time.

---
2023 Kanazawa Japan, Travel Guide - Best Things To See & Do Tips
Show Miles
Current Location
× Sort Miles
× Show Results ( mi

change

)
Total: 5