2023 Japan Travel Guide - Best Things To Do & See
Historic Guide Tips: Hotels, Sushi, Places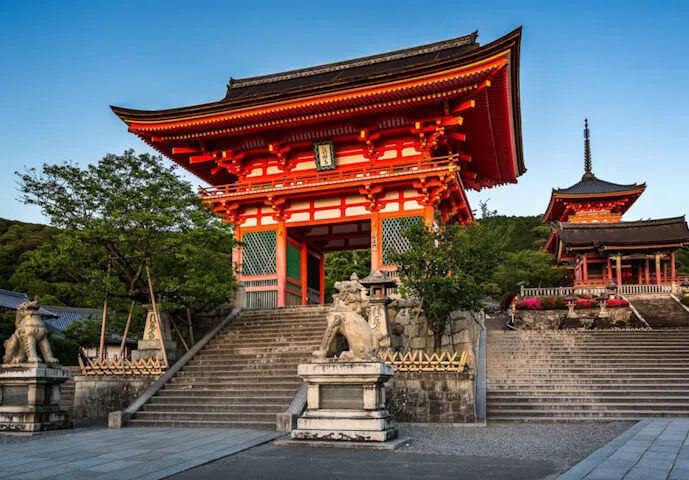 Visiting Japan Guide - Things To Do & See in Japan
Ultimate Guide to Explore Japan
2019 First Time Traveling to Japan Tips
Japan is one of the most exciting tourist destinations in the world. It has a lot of culture and activities throughout the year. So if you are planning to visit the country, it is important to understand what to expect.

And you are in the right place.

Traveling to Japan by Area
  • Best Food Areas by Region (Each Area has gems)
  • Best Areas by Region (Tourist)
  • Most Popular Areas by Region (Food, Temples, Events)

Traveling to Japan by Food
  • All areas have great food places (ask locals). They key is to explore.

Most Areas of Japan
  • Convenient Stores: 7/11.. try the food and snacks.
  • Vending Machines

Traveling to Japan by Month
Which Are the Best Months to:

  • Travel based on Weather?
  • Travel based on Costs (cheapest: hotels, air)?
  • Bussiest Months to Travel(expensive: hotels, air)?
  • Cultural Japanese Events: Obon (Aug), New Years (Jan 1)
  • Seasonal Events: Cherry Blossom (Apr)

January
There are so many great activities in January. This might be one of the busiest months in the country. It begins with the Japanese New Year celebrations on January first, then the Sumo New Year Basho from January 13th to January 27th. Other events include Tokyo auto salon, Ohmato Taikai, Wakakusa Yamayaki, Coming of Age Day, and the, Toka Ebisu Festival among others.

February
February is the second coldest month in Japan. However, that does not stop visitors from coming to experience great things. February 3rd, even before spring comes with the Setsubun Festival to scare devils with beans. It is then followed by the biggest winter festival, Sapp the oro Snow Festival that attracts thousands of international visitors every year. The Asahikawa winter festival follows shortly. Other events include Otaru Snow light path festival, the Japanese Valentine's day, Setsubun Mantoro and Skiing & Snowboarding.

March
Most regions begin experiencing spring at the onset of March. It is the time when cherry blossoms start blooming. Expect festivals like Hina Matsuri, Awashima doll floating festival, Katsuura Hinamatsuri, Omuzutori Festival, and Sumo Spring festival, among others.

April
This is one of the best times to visit Japan. There will be witnessing of cherry blossoms in almost every city. Other events include the Sakura season, The Golden week, Miyako Odori, Tateyama Kurobe Alpine Route, Inuyama Festival and the Takayama Spring Festival, among others.

May
The end of pleasant spring weather comes with many great things. It is technically the month that introduces the typhoon season. From April 29th to May 5, the Golden week is happening. This is followed by Kodomo No Hi, Sumo Summer Basho, Shibuya Ohara Matsuri, Aoi Matsuri, Sanja Matsuri, and Mifune Matsuri.

June
The rain season sets in by the end of June, but it is still a good month to visit Japan. Early June invites the start of Hyakumangoku Matsuri, the biggest festival in Kanazawa since the 16th century.

July
Summer sets in after the rainy season coming inviting different festivals and fireworks shows. It may get hot and humid. It is the time for Mt Fuji climbing, Gion Matsuri, Tenjin Matsuri, Fuji Rock Festival, Peiron Dragon-Boat races.

August
This is the month that comes with the Obon festival. Apart from that, you get to witness the summer fireworks festivals, World Cosplay Summit, Sendai Tanabata Matsuri, Nebuta Matsuri, and the Peace Memorial ceremony.

September
This is a period for Jozenji, Street Jazz Festival, Kashiwada Danjiri Matsuri, Moon viewing.

October
These are pleasantly warm days that come with festivals like Matsue Suitoro, Asama Onsen, Yokohama Oktoberfest, and Kurama-no-hi Matsuri. It is also the Halloween season.

November
The main event in November is the Shichi-Go-San festival. It involves boys and three girls aged five dressed adorably in kimonos. They head to Shinto shrines for blessings.

December
The end year is a good time for parties across the country. You may not see any open business between December 29th and 30th. An event such as Luminarie, Toshikoshi Soba, and Joya-no-Kane fill the air. It is the Christmas season for Christians.

Weather in Japan by Month
January - This is the coldest month with snow falling everywhere. But it is very sunny as well in some parts of Japan.

February - the cold season is almost over the swimming season begins. The first signs of spring show up, as it marks the peak of winter festivals.

March - Spring starts showing up. It is generally cold but with signs of warmth as it invites cherry blossoms.

April - It comes with pleasant spring weather across the country as the cherry blossoms begin. Temperatures range from 19 to 24 degrees C.

May - Locals refer to this as the best month of the year. It is the beginning of the golden week holiday with warm and sunny days. Temperatures range from 8.3 to 26.7 degrees C depending on the city.

June - This is generally the rainy season. It is a period of grey, humid, and wet weather. Tokyo remains lively despite the weather.

July - Rains end in most regions as summer sets in. It becomes hot and humid.

August - The weather is Hot, humid, and intense. Temperatures can go up to 35 degrees C, and it surprises many visitors how hot Japan can get.

September - The is the period for summer and typhoons. The weather is Hot and Humid. It is the rainiest season with darkest nights.

October - It begins with warm, rainy weather ending with drier, cooler days. Autumn begins to set in by Halloween.

November - It is generally crisp and dry in autumn. The typhoon ends were the crisp season with cool air sets in.

December - It is the start of winter and marks the 3rd coldest months. It is pleasantly dry and sunny, though.


What To Expect Traveling for the First Time
Japan is generally wild weather. Because of this, you need to be well prepared, park accordingly. Learn about the culture as well. You will often meet people buying at you, and you need to react appropriately.

Expect to meet very friendly people. And the best part is, you don't even need a visa if you are traveling for not more than 90 days.

There are many options for traveling around Japan. Get to know the options you have and let it be your guide.
Credit Card Versus Cash The bad news is, not all ATMs accept foreign cards. However, there are more than 20,000 7-eleve stores and 7-banks that can sort you out. You need to carry around some cash with you. There are some stores and restaurants that accept cash.

How to Get Around Japan
If will be staying in the hotel, taxis can be quite helpful. The hotel staff will help you get in touch with the best. In big cities like Tokyo and Kyoto, taxis will get you around easily.

Metro is a good option as well, although it is only found in Tokyo. Otherwise, you may have to consider taking the train when traveling between cities. You will love the Japanese trains; they are smooth and quiet.

Use the JapanTaxi App. It works just like Uber for cabs and can get you the best taxi services. Then there are buses, which work just as well and they are pocket-friendly.

JRL Rail Pass is it Worth It?
You can access all tourist attractions sites in Japan by train. It is not cheap riding on the train; neither is renting a car. But with a Japan Rail Pass, you can save so much. There are rail passes for up to 3 months. You don't even need to book a train in advance, simply wave your pass, and you are good to go. Ensure you buy one beforehand.

Cheapest Time to Travel to Japan
Generally, flights and hotels are cheaper in late summer. If you are worried about your budget, therefore, consider traveling between July and August. The rainy months of Sept and Oct are cheap too.

How To Save Money
Here are some key things to do if you wish to save money.

 • Find cheap flights. Consider Momondo and Skyscanner.
 • Book your hotels in advance to avoid the last-minute rush.
 • Get a Japan Rail Pass.
 • Take overnight buses. They are cheaper and faster.
 • Take advantage of a tax refund through tax-free shopping.
 • Get a public transit smart card.

Best Cities top Visit for First Time Traveler to Japan?
You may have several questions in your mind when traveling to Japan for the first time. One of the biggest issues is deciding where to start. To make things easy for you, here are five top cities:

 • Tokyo. Tokyo offers a great collection of fashion, nightlife, food temples, culture, and much other staff. It is the most popular city.

 • Kyoto. Visit several traditional wooden homes, Buddhist temples, gardens, Shinto shrines, and join formal traditions like kaiseki dining and geisha.

 • Mt.Fuji and Hakone. Hakone, the mountainous part of Fuji-Hakone-Izu, is popular for hot springs resorts and the iconic view of Mt. Fuji.

 • Nara. It was once the capital of Japan as witnessed by its many temples and artwork dating back to the 8th century.

 • Osaka. Known as the port city, it has the best modern architecture, nightlife, and tasty foods.


Does Japanese Like Foreigners?
Japan is one of the safest countries in the world. In many places, the nights are just as lively as the day. The people are friendly and welcoming, always ready to offer a helping hand.

How To Get Around Using a Train as Transportation versus Taxi?
There are many trains in Japan, connecting different cities. Using a train is just as expensive as getting a car. But with a Japan Rail Pass, you get to save so much. Use a taxi when traveling within a city, and you can ask the hotel staff to get you the best.

Conclusion
Japan is a lovely country. Apart from what is discussed above, here are some more tips to help first-time travelers:

 • Japan is not a tipping country, so do not try it.

 • There are not many trash cans, walk around with a plastic bag.

 • Be careful where you smoke.

 • Many places ask you to take off your shoes, wear slip-on.

 • Find your convenience stores like 7-Eleven, Circle K, and FamilyMart to save on cash.


---
2023 Japan Travel Guide - Best Things To See & Do Tips
Show Miles
Current Location
× Sort Miles
× Show Results ( mi

change

)
Total: