2023 Tokyo Japan Budget Travel Guide
Tokyo Japan Travel Guide on a Budget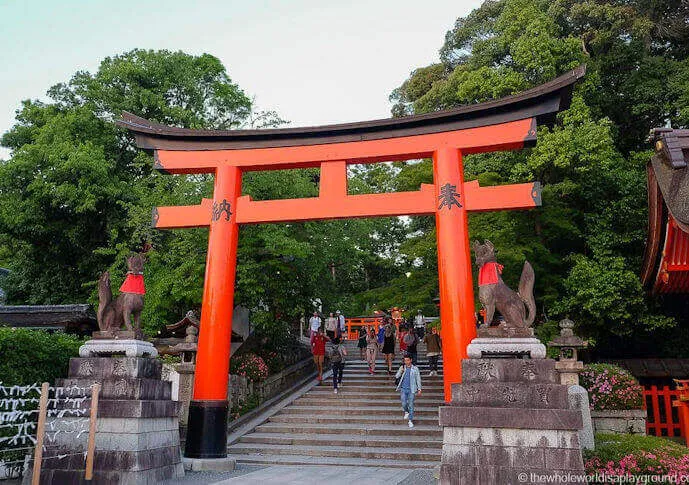 Visiting Tokyo on a Budget - Things To Do & See in Japan
Ultimate Guide to Explore Tokyo on a Budget
Tokyo on a Budget, Japan
Japan has some of the most beautiful destinations in the world. Unfortunately, it has a reputation for being a costly destination. Ask around before heading to Tokyo, and someone might even tell a decent meal will cost you $100. But this is not always true.

Tokyo is not cheap, yes, which is like any other big city around the world. If you visit any developed country, you should notice how expensive it can get. However, you don't need to spend a fortune on a trip to Tokyo.

It all depends on how well you plan your trip. No matter where you go, a well-proposed budget can give you the best time of your life. Here, we have put together a list of things you can do to ensure you are not overspending.

Tokyo things to do on a budget
Traveling  •  Take buses over trains. Even though the Japanese Rail Pass may get you easy access to all locations, busses are cheaper, especially on Mondays to Thursdays. You can book any bus online at kosokubus.com. Coaches can get you anywhere in Japan and around Tokyo.

 •  Get a JR pass. If you must use the bullet train because of its speed, make sure you get a rail pass. It gives you easy access, and you don't need to book in advance. Just show up with your pass, and you are good to go.

 •  Get a metro pass. You can buy transit passes online. It is easier because your trip will start paying itself in due cause.

 •  Get a grutt pass. If you have several museums and art galleries, a grutt pass should be a good investment. You only spend $20 or 2,000 JPY, and the trips will quickly start paying for themselves.

 •  Join a free guided tour. This will save you on entrance fee as well as transport.

Shopping  •  Shimokitazwa. Looking for everything hipster? This is the place to find it all. The area has many shops that sell second-hand stuff. It has LP records, shabby chic home items, and different handcrafted pieces.

 •  Treasure factory. For hidden treasures, visit this area that covers 23 wards of Tokyo and beyond. You will get second-hand items, including furniture and home products.

 •  CouCou Jiyugaoaga. Jiyugaoaga is known for everything posh and pricey. But the area called CouCou is a 300JPY haven. Even though there are cheaper 100JPY areas like Daiso, Seria, and Cando, CouCou has affordable staff that beats them all.

 •  Softmap in Akihabara. This is where you get all second-hand electronics. If you need a second-hand typing machine, video games, a Macbook air, or anything related, you should visit here.

 •  The streets of Isezakicho. This old street is downright charming. It has the best affordable shopping for cheap finds. Every block leads to a street with second-hand clothes, appliances, pre-loved luxury, sweet books, and gadgets.

Accommodation  •  Free accommodation. There are ways to get free accommodation in Tokyo. It may require a bit of work on your side, but it worth the trouble. Consider Couchsurfing (you stay with a local for free) and work exchange (you work for free accommodation.)

 •  Low budget hostels and capsule hotels. Hostels and capsule hotels are an excellent option for solo travelers. You can get one for as little as 3,000 Yen per night.

Food  •  Go for lunch sets. If there is a place you admire, take advantage of the lunch sets, and go there during the day. Most restaurants set lunch prices at a fraction of dinner-this is a well kept secret, but now you know.

Things to See and Do
 •  The imperial gardens. This is one of the top places in the heart of Tokyo. It is a must-see touring attraction holding massive gardens around the home of Japan's emperor and the imperial family.

 •  Harajuku. A trip to this area will leave you with a lifetime experience. It is the home of street fashion and cosplay in Japan.

 •  The Shinto shrine. The most famous shrines in Japan charge a small entrance fee, usually starting from 500 yen. You will experience interesting features, especially during religious festivals.

 •  Get a vending machine. It may not be a good idea in other cities, but in Tokyo, it can be a step into the future. They are high-tech machines that can recommend drinks for you. And you can get them on every street.

 •  Karaoke. Get a karaoke box if you are planning to have a fun night.

 •  Sumo wrestling. Talk to your hotel about Sumo training areas. Sumo wrestling bouts can be expensive, but training sessions are free.

Free things to do in Tokyo
Here a list of free things you can do in Tokyo:

Senso-Ji Senso-Ji is the oldest Buddhist temple located in the Asakusa district. This is a big market in the areas with different stores on your way to the temple.

Shibuya Shibuya is known as a shopping district in Tokyo. It contains the busiest railway station and the famous crossing that holds about 2,500 people at any given time. It is also great for nightlife.

Imperial Palace This is the official primary residence of Japan's emperor. It sits in a vast, beautiful park in Chiyoda. It is a great scenic spot.

Tokyo metropolitan building Also known as Tocho, this is the headquarters of the Tokyo Metropolitan Government. You can go up to the top for free and get a beautiful view of the whole of Tokyo.

Harajuku Harajuku is popular for Japanese youth culture. It is famous across the globe for its vast collections of outfits and hair. You get tons of budget-friendly shopping and dining.

Hanabi The Japanese firework festivals are free to watch. July and August are known as the Hanabi season, during which you experience the most extensive collection of fireworks. A good example is the Hanabiryujon, held in Chofu in autumn.

Matsuri Japanese festivals are known as matsuri. They are mostly held in summer and autumn and are free. You can also get them any time of the year is different shrines.

Tsukiji Fish Market This biggest market in Japan recently moved to Toyosu. It reopened the free tuna auction tour from Jan 2019. You can enjoy a view of these large fish being auctioned.

Public parks Public parks in Tokyo and decorated with unique beauty. In spring, for instance, everything turns fluffy pink. You will see the white cherry blossom cloud from here.


Budget cheap food/eats in Tokyo
Sushi You cannot leave Tokyo without trying out their Sushi. It is a local delicacy that can be found almost everywhere. You will get the best prices at Nakajima, which is also known as Jiro Dreams of Sushi. The restaurant also has its specialty called owan and sardines. But do not go here for dinner as it gets costly.

The best conveyor sushi restaurants in Tokyo include the Katsumidori Meguro branch, Moriichi (Tabata Ekimae branch), Nemuro Hanamaru (KITTE Marunouchi Branch and Namazuko Ginza 1st. You can get the sushi for as low as 100 yen.

Ramen As one of the quintessential soul foods of Japan, you should not miss the ramen. You can find pocket-friendly ramen at Takahashi (Shinjuku), Roast Beef Abura Soba Beefst (Shinjuku), Ichiran (Shibuya), Mengekijo Genei ( Roppongi), Ippudo Ginza (Ginza) and T's Tantan ( Tokyo station).

7/11 At 7-11, Tokyo, you will find different foods. These mini-groceries are found everywhere. The best treats include Oden in a seasonal comfort stew, Sando (Delicious little sandwiches), Onigiri (an excellent mid-day rice snack), Bento (a great way to save money), and Instant noodles.


Tokyo Street Food - Budget
Here are the most fantastic street treats.

 •  Dango. You will not fail to notice these sticky balls with powdery stuff all over it. Every street has a vendor offering these balls for anyone who would love to try them. It is a favorite world dessert.

 •  Okonomiyaki. This is a world-famed dish. It is merely a type of pancake carefully made with leftovers. It contains batter, lettuce, bamboo shoots, egg, bacon, seafood, and meat. It is served with nori, ginger, tonkatsu, and sauce.

 •  Crepes. They are names crazy. Japanese crepes form a fabulous dessert. Think about a thin layer of well-cooked batter, full of cream, matcha cake, strawberries, banana, blueberries, kiwis, ice cream, and much other stuff. It is a beautiful treat.

 •  Street Sushi. No one makes better sushi in Tokyo than street vendors. You will enjoy all of it at a cheaper cost.  •  Ikayaki. You can get this grilled squid on a stick anywhere in Tokyo. Try the best vendors at the Tsukiji market.
Food Trucks in Tokyo
Here are the top 5 food on wheels in Tokyo

Wish Fresh Salads Wish Fresh lets you design your own customized salads. They offer four simple toppings for wrapping, which include lotus root, mushrooms, bacon, bell peppers, and black olives. You can find them at Arco Tower Meguro Gajon in Shimomeguro, Meguro.

Yakumo These Japanese musical food trucks give you one option, stone roasted sweet potatoes. It may not be as exciting for kids, but as an adult, you will surely appreciate the tasty and nutritious yaki-imo. You can find them across Tokyo in the whole of autumn and winter, in all tourist spots.

Garage 50 Garage 50 operates to form a confined space inside a van. However, it is among the best pizza places in town. They create them mostly with tomatoes, white sauce, basil sauce, garlic oil, and maple syrup.

Plus Spice You should try out the naan and curry served by the Plus Spice from a beige truck with an India flag ion the windows. There are three trucks located in Kawasaki and Ueda. The business started and still operates every day of the week from somewhere in central Tokyo. You can find them on specific days at Tokyo University, Otemachi, Kyobashi/Harajuku, Kamiyacho/Heiwajima, Toranomon, and other various events.

Pasadena Delicatessen Lunch Wagon Serving rotisserie chicken as their specialty, this food truck has the most impressive treats. You will see five whole chicken roasting from the van throughout the day. You can have them as a pulled chicken sandwich on a large bun. Find them at Farmer's Market from Saturday to Sunday.

Conclusion
Tokyo on a Budget will be worth the time to research. You will need a good budget to see everything and have the best time.



---
2023 Tokyo Japan Budget Travel Guide
Show Miles
Current Location
× Sort Miles
× Show Results ( mi

change

)
Total: