2023 Visiting Japan with By Yourself or With a Tour Group
Japan Travel Guides: Going Solo or With a Group Tour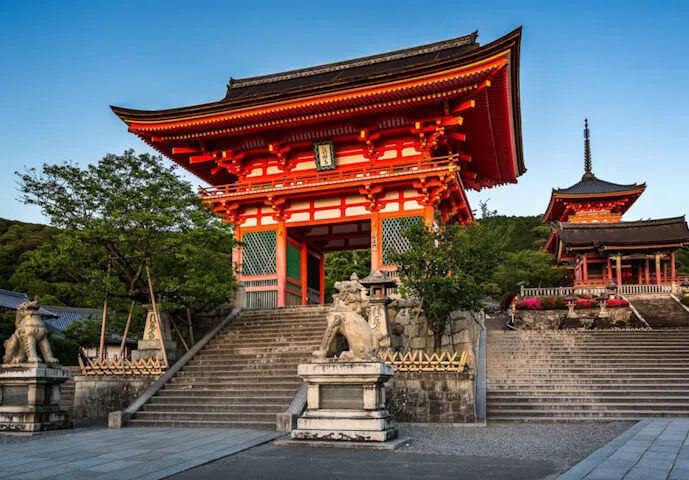 Should You Travel With a Tour Group or Go Solo?
Are you planning to take a tour any time soon? Let's take it, for instance that you will be traveling to Japan. There are several things you need to consider, among them, choosing how to travel.

There are generally two options here. You can either choose a group or travel solo. Each of these options has benefits and disadvantages. But most importantly, it depends on an individual's preference.

Sometimes traveling alone is the best option. You just want to be alone and do whatever you want without being held back.

And there are times when traveling in a group becomes more advantageous. A group makes it more fun when seeing new places. For this reason, it is important to always think about what you want to achieve at the end of the tour.

Planning to travel sometimes feels like an endless process. There is choosing your destination, duration, arranging your luggage, and many other things.

Japan is one of the most popular tourist destinations in the world. With a wide variety of cultural practices and breathtaking landmarks, you want to make sure your time here is worth it. Choosing between solo and group travel is one way to get the best. Read on to discover more.

Before Using a Tour Guide, Here Are Some Questions to Ask
One of the defining factors for group tours is big buses and camera-clicks. Because they involve a group of people traveling together, you will often feel the excitement in the way the groups interact while racing through the country. It is a fantastic way to be taken through different destinations, to witness cheesy attractions among many other things.

Tour groups are becoming more and more adaptive to changing landscapes. There are features like large groups, smaller groups, and age-based groups. For such reasons, you cannot just get into any group and feel comfortable moving around. Here are the questions to answer when choosing your group.

Is it the Best Choice?
The best way to start a tour in a group is first to establish whether it is worth it. If you are a first-time traveler, choosing between solo and group tour is a big decision. Situations that may require group tours include; when you don't have time to plan your trip, you are worried about personal safety, and you wish to meet new people, among others. Simply put, deciding between these two choices may not be as easy as it sounds.

What is the Cost?
When it comes to calculating the cost, it is not about how much you pay, but the value of what you get. You don't always get what you pay for, no matter how good the company has advertised its services. Some companies will nickel-and-dime your for nothing, while others will give you the real value of your money.

So start by researching the cost for such a tour. Ask the important questions like how your money is going to be spent. Find out about the overhead, accommodation, and the areas you will be taken to. Do not go for a single supplement where you pay more money to have your own room.

Are you the Audience?
Well, this is a very important consideration if you want to feel part of the group. So who are the members of the group? Are they older people, couples, families, or children? The last thing you want is finding yourself in a loud tour filled with drunken 18-year-olds, and perhaps you only wanted some quiet time.

What is the Size of the Group?
Groups vary in size. It is advised that you go for the smallest group possible. This is because it becomes easier to get accommodation, meals, and enter place large groups can only dream of.

Where Are the Hotels and Restaurants Located?
Enjoying your tour depends largely on how fast you get to your destination. Those hotels set in the heart of the city are often considered the best as they give you easy access to major sites. You can easily walk to and from the sites.

You need to have an authentic eating experience. Therefore, go for a tour that introduces you to the best local dishes. That way, you can leave feeling you got the best.
Choosing Between Business Tours Versus a Tour At what point do you choose a bus tour? There are several benefits to going on a tour riding in a bus full of people you can interact with. Consider the following:

Driving is Not An Option

Driving to places you are not familiar with is not always a good idea. There may be other times perhaps you just got diagnosed with say, a visual issue. Or you are not good driving on busy roads. Apart from this, some car companies have age restrictions, which may prevent you from driving alone.

There are some places where private vehicles are not allowed. In these situations, the best option you have is getting onto a bus with other tourists. Find a familiar tour group, and it will serve you better.

Easy Access to Sights, Events and Opportunities

Some tourist attraction sites do not allow solo travelers. They only encourage group tours, which in any case are much cheaper. You can get better opportunities and treatment when in a group.

You Need a Specialized Vehicle
Some areas are difficult to access without a specialized vehicle. In icy areas, for instance, there is special equipment offered to meet your needs. Group travel can get you easy access to such items.

When You Want to Meet New People

Traveling in a group is all about fun. And the best way to enjoy the, scenes is to share the expressions with others while marveling at their reactions. Group tours allow you to meet new people and establish new relations.

When You Are Concerned About Personal Safety

Not everywhere you go safe. There are some areas where security is very bad. As such, it is understandable if you are feeling a bit shy about traveling alone. In a group, you will see amazing sites without worrying about security.


Reduce the Cost Of Your Trip
Solo travelers are often asked to pay a single supplement. This kind of expense can increase the cost of your travel quite significantly. You can take advantage of participating in group activities like a room-mate finding service. You avoid using too much on your trip.

Group Tours – Pros
Here are some of the benefits you get from group tours:

 •  It is more convenient. Traveling is not as easy as it sounds when you put into consideration all the arrangements. In a group, someone else handles the details; all you need to do is avail yourself.

 •  Reduced costs. There is a scale called economies scale. Tour operations capitalize on this, saving that is passed to you as well. Apart from these benefit from membership clubs. You can use such to pay for better services that include high-quality full services.

 •  Access unusual places. Going to Japan during the Obon season or Whey cherry blossoms can be quite hard. Most places are overcrowded, and the best idea is to travel in a group. Many tour operators can set tours anywhere. You can avoid spending hours in line and get easy access to travel companies.

 •  No worries. A group can be a great help in choosing what to wear, eat, or where to go next.

 •  Learn and experience with tour guides. Have you ever gone to a new country where you don't know the language? Being in a group, there may be one of two people familiar with the region. You can earn a lot from them. Tour guides are a real help when you visit places for the first time. They understand the best attractions and how to get there.

 •  Get social. Meeting new people is always fun. You will discover so much about the person you are traveling with, and it is an opportunity to build new social lines.

Group Tours – Cons
As much as group tours are fun, they are not perfect. It is important, therefore, to consider the negative side as well.

 •  Itineraries are pre-planned. Someone else plans what you see and for how long. Some people don't like such; they would wish to take their time on everything. Spontaneous site seeing is not possible.

 •  You are not free. Free times are limited to a few hours, which will not give you time to enjoy street food and do some shopping.

 •  Health issues. Sometimes bus tours are not very comfortable. You end feeling worse even after hiking.

 •  Schedule, accommodation, and dining issues. On schedules, you have to follow a strict routine no matter how much you may wish to avoid. And have no much control over hotels and restaurants.

 •  Conspicuousness and personality conflicts. You are likely not to get along with everyone. It is advisable to choose the smallest group.

How Do You Make a Choice?
What are your goals?

 •  Make a list of what you want to do and see.

 •  Looking to explore the Japanese Culture?

 •  Looking for great food?

 •  Do you want to concentrate in one area or multiple areas?

Going solo isn't bad, using your smart phone with Google Maps will be cheaper - you just need to know what you want to see.

Tour Groups Guides cost money so maybe instead of multiple days you can just do a 1-day or 2-day tour.

Conclusion
We have already highlighted the pros and cons of group tours and solo (do it alone) tours. From here, you will discover whatever will achieve your goals. If you cannot decide yet, try a weekend group tour or a one-day group tour as a test drive.

That should give you a definite answer.



---
2023 Japan Travel Guide: Solo Verus Group Tour
Show Miles
Current Location
× Sort Miles
× Show Results ( mi

change

)
Total: